Short post here today, I have a new scanner that I haven't hooked up as of yet. I have a busy day today hosting a neighbourhood BBQ for Canada Day and we just finished hosting the 2013 NHL draft and the Devils who don't have another first round pick until 2015 shipped our 9th overall pick to the Canucks for Cory Schneider.
Funny how a card in your collection all of a sudden becomes much more relevant.
08-09 OPC #703 Cory Schneider Rookie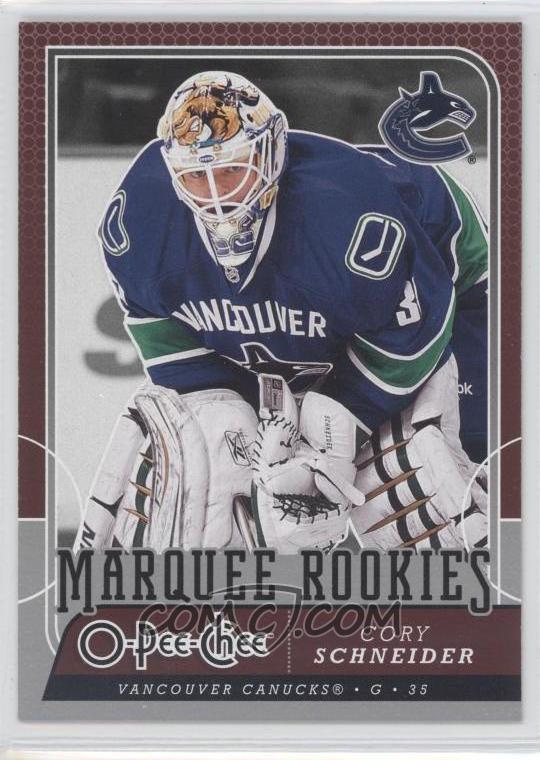 This scan was borrowed from COMC.com, but this is my only Schneider rookie at this point
I really think the trade was a good idea, but time will tell if Cory is the real deal or not. In the meanwhile, any Canucks fans looking to unload their Cory Schneider autos and rookies please feel free to contact me.